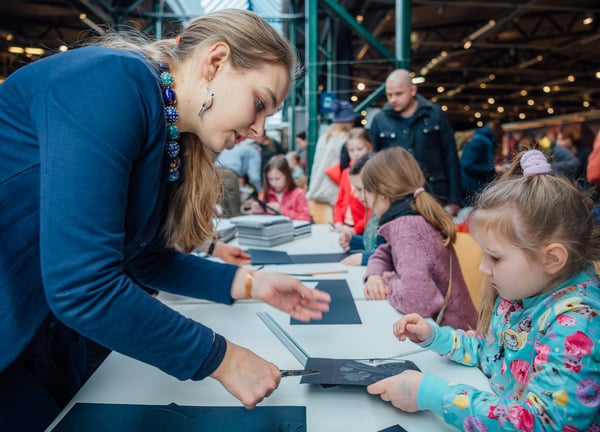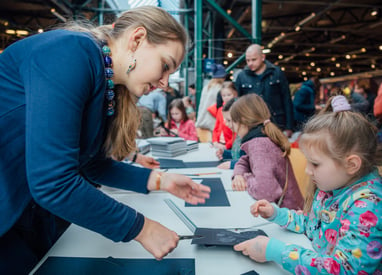 Workshop at the Vilnius Book Fair (Lithuania), 2018
A very important aspect of my work concerns educational activities. Indeed, I often lead workshops for children (or sometimes the whole family). During these meetings, I try to encourage the attendees to imagine places, to dream and to travel through their creations. The workshops often last about an hour and a half and, during this time, I read passages from my books.
Then, I teach participants basic pop-up techniques and invite them to create a pop-up card that they can take home with them. The aim of these workshops is to help children create freely and express themselves. At the end of the workshop, we admire the variety and originality of their creations.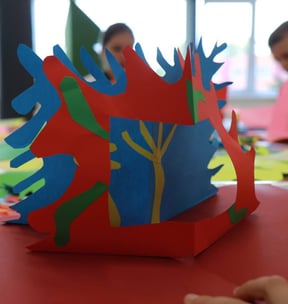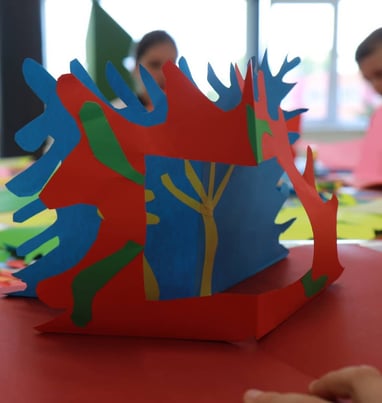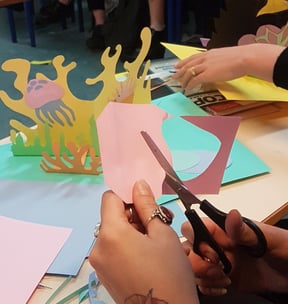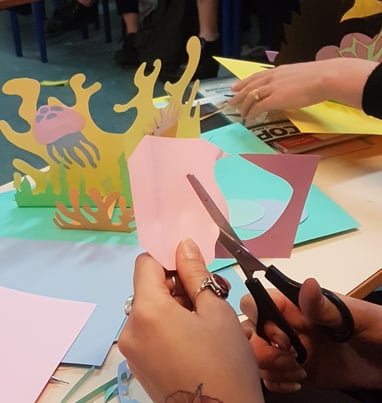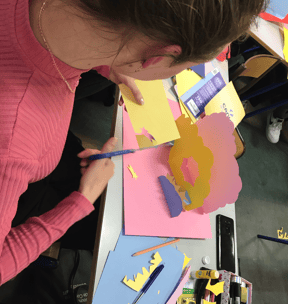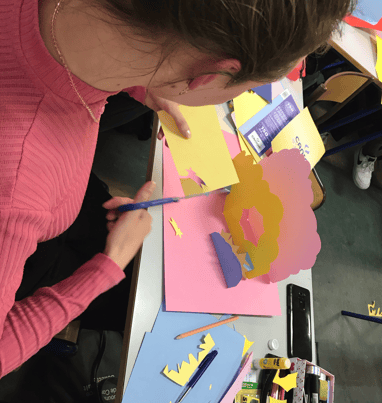 Workshop for a school environment in Montreuil, 2020
I adapt my workshops for very different audiences: children mostly 6-10 years old but also for toddlers, adults, and teenagers. I also sometimes lead remote workshops and I prepare videos for different festivals and institutions.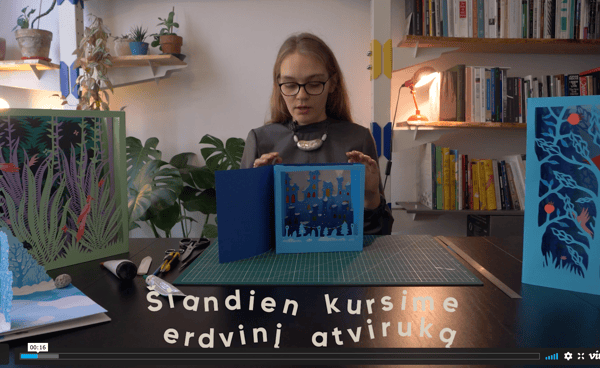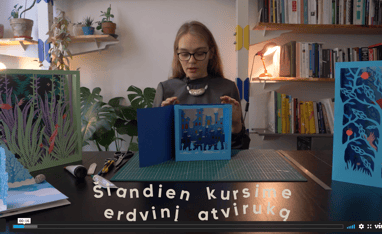 Video workshop organized for the "Vaikų Knygų sala" festival (Lithuania), 2020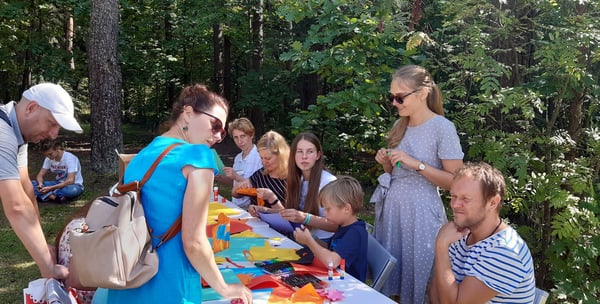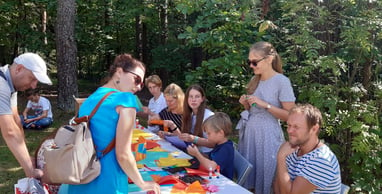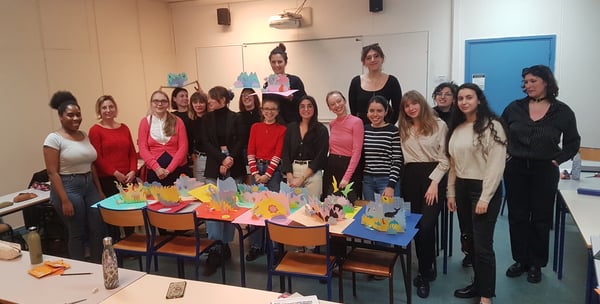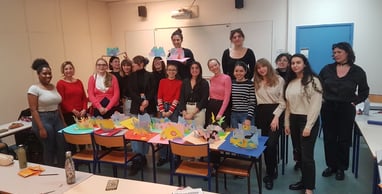 Workshop for the whole family at the "Nuotykiai tęsiasi" festival in Anykščiai (Lithuania), 2020
Workshop with the publishing master students in Sorbonne Nouvelle, 2022
Workshop with the publishing master students in Sorbonne Nouvelle, 2022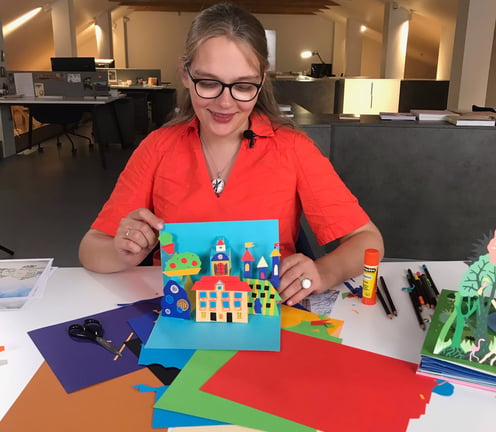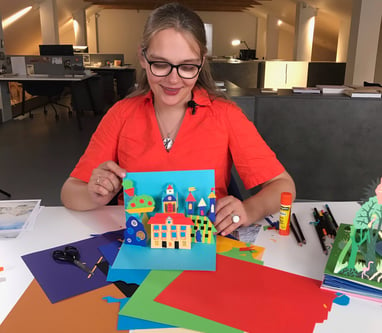 Video workshop for the museum "Radvilų rūmų muziejus" (Lithuania), 2021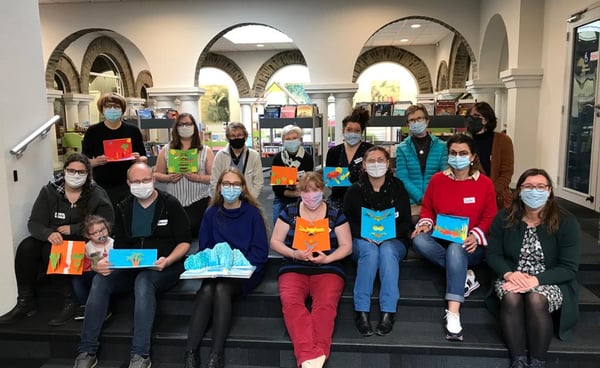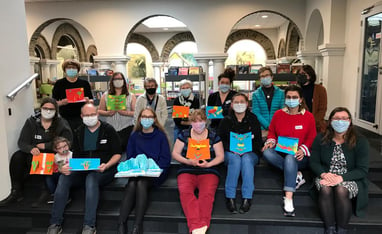 Atelier pour toute la famille dans le cadre du dispositif "Des livres à soi" à Condé-sur-Noireau, 2020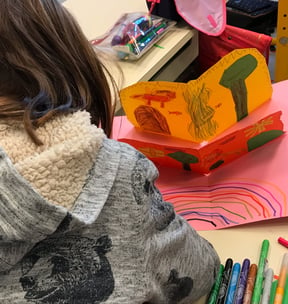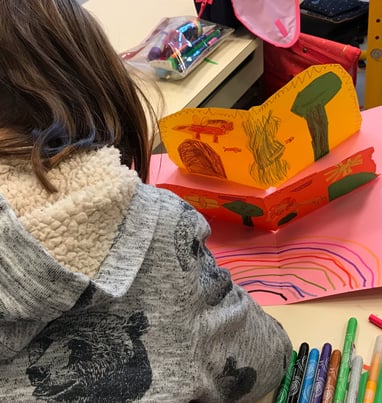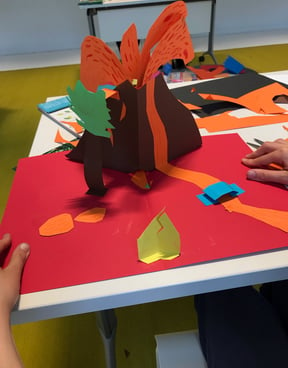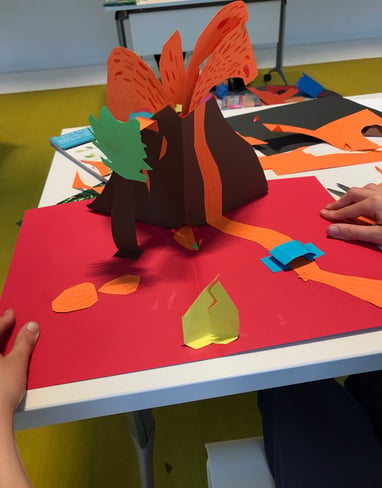 Workshop for a school environment in Brunoy, 2021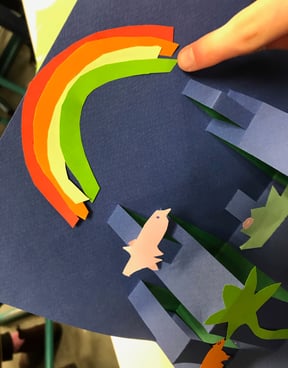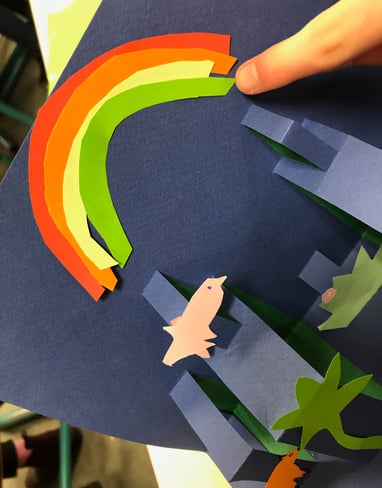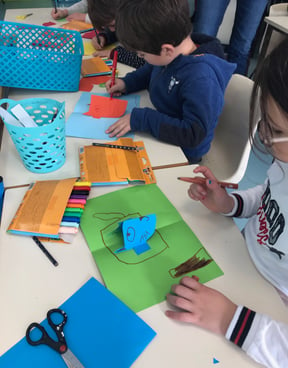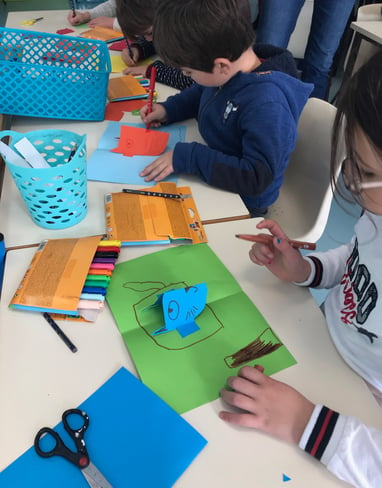 Workshop for a kindergarten class as part of the Boréales festival in Caen, 2021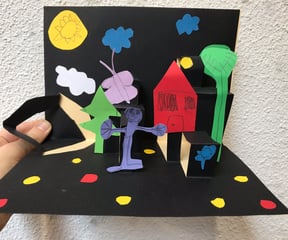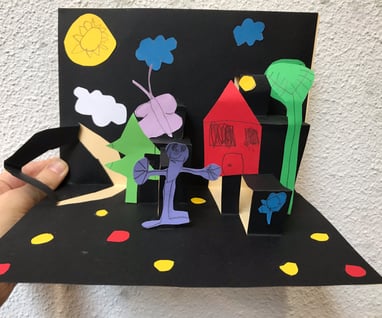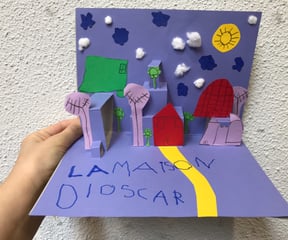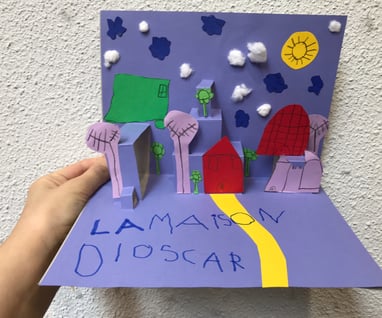 Workshop for the whole family within the framework of the organization? "Books to oneself" in Condé-sur-Noireau, 2020